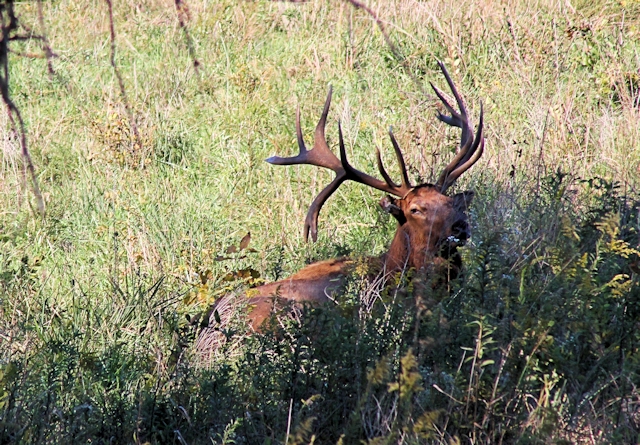 The Kentucky Lakes Area is full of wildlife. Buffalo and elk can be seen at the Elk & Bison Prairie in the Land Between The Lakes. A large area has been set aside for these large animals near the junction of US 68 and The Trace. For a small fee, visitors can drive through the habitat and see American bison, elk, deer, and other wildlife.
Bobcats, coyote, fox, river otter, eagles, and other birds of prey can be seen throughout the area along with smaller animals such as squirrels, rabbits, shrews, gray bats, wild turkeys, and others. Two species of deer exists in LBL, the common white-tailed deer and the endangered fallow deer. The fallow deer is a unique animal not from the United States, but imported from Asia and Europe in the early 1900s. Only 150 of these deer roam LBL now; they are protected, and hunting of this type of deer is prohibited.
You can witness all these animals by driving through the countryside, or by visiting LBL's Nature Station. At the Nature Station, you can see the Bobcat, the Red Wolf, the American Bald Eagle, the Fallow Deer and so much more. For more information on wildlife in LBL, drop by the Visitor's Center in Golden Pond.
You can view some of the Kentucky Lakes Area's wildlife in photography at http://www.martycolburn.com
< Back to Things To Do in the Kentucky Lakes Area