Kirk Weber's Fishing Report
Anglers Can Take Advantage of Cooler Temps
Report for November 15, 2019
Air Temperature: Low 27 High 44
Water Temperature: Low 46  High 53
Water Elevation:  354.5 (Winter pool 354')
Water Clarity: 2' to 3' visibility (green stain)
Winter jumped on us a little early this year!  Record low temps a few days ago and cooler than normal highs for a week have definitely slowed the average fishermen down.  Some of us "in the know" have taken advantage of this event.  This cooler weather can be an advantage when trying to catch fish! I've found through my years of fishing that when the water temps get in the 50's the fish tend to group up or congregate in smaller areas usually in or near deeper water.  This actually makes it easier to catch them because you have to find 'em first.  The fish tend to bite readily most days until the water temps fall below 46 degrees.  We're heading that way quickly!
It doesn't take a lot of tackle to go out and catch a good mess of fish this time of year.  One of my favorite things to do is to grab a handful of Crappie jigs, a light action rod with 4 LB to 6 LB test line and go catch some slab crappie, white bass, smallmouth bass, largemouth bass, bluegill, catfish, and whatever else bites!
The biggest largemouth to come in my boat was on a crappie jig in December (8.5 Lbs.)  The biggest crappie to come in my boat was on a 17 degree morning (3.66 Lbs).  A client of mine recently caught a 1.5 Lb Redear.  Seems like bigger fish often come in cooler weather.
I've mostly been using a 3/32 oz jig head with a number 3 hook.  On this I have been using Bobby Garland shad bodies in various natural colors, mostly whites, greens and blues.  I always have a bass rod with a football head crawfish jig and a rod with a medium running crank bait, vibrating bait or jerk bait handy in case I feel the need to catch a bass on something bigger.
We've been experiencing some exciting fish catching action lately on Kentucky Lake.
If you'd like to view pictures of our recent catches you can do so at www.captainkirksguideservice.com
If interested in going fishing on KY Lake, feel free to call me at 270-354-6017.
I'd like to wish everyone a happy Thanksgiving.  With special thanks to those who fished with me thru the years!
Happy fishing to you!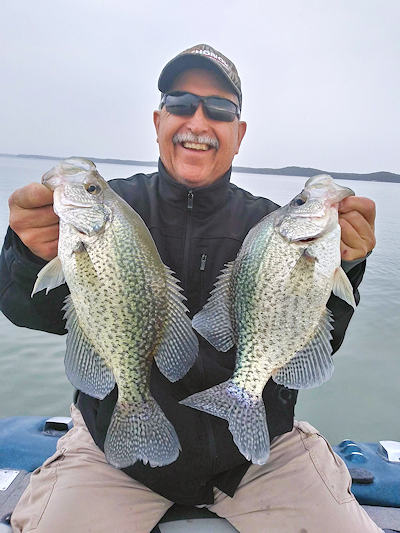 Photo courtesy Kirk Weber.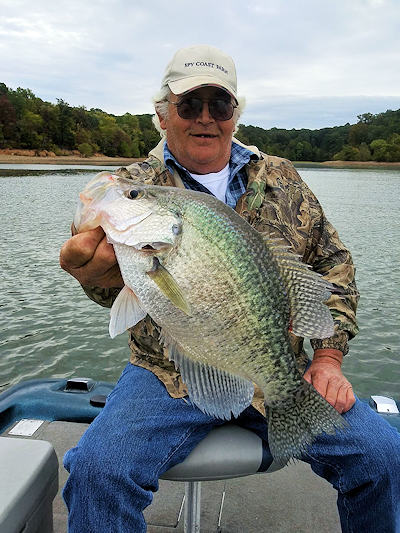 Photo courtesy Kirk Weber.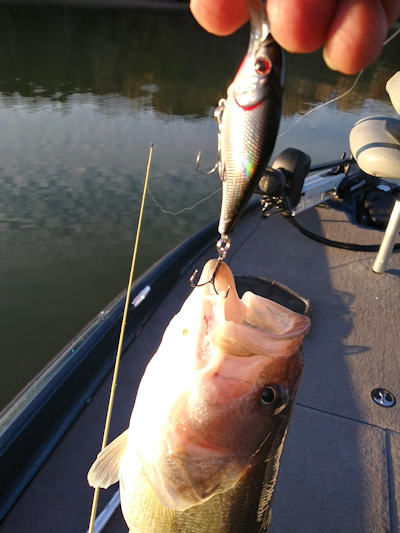 Photo courtesy Kirk Weber.
---
---
Report Information & Archives
Kirk's reports cover Kentucky Lake and Lake Barkley.
You can access Kirk's previous fishing reports in our Fishing Report Archives.
About Kirk Weber
Kirk Weber is the owner of Captain Kirk's Guide Service on Kentucky Lake.
Kirk Weber
Captain Kirk's Guide Service
(270) 354-6017
Website - Email