John Morgan's Fishing Report
Winter Crappie Fishing Going Well
Report for January 15, 2021
It's been a while since my last fishing report. Mostly due to the lack of interest in traveling with all the pandemic restrictions. With the vaccine getting more readily available I'm seeing much more interest in the spring fishing.
The last few weeks crappie fishing has been really good. I believe the lack of fishing pressure early last spring has left us with a much better population of keeper size fish. Here in blood river I'm seeing the size range from 4 inches to over 2 pounds. There are substantially more short fish (under 10 inches) than I saw the last couple years.
My last couple trips have been using the Garmin livescope to fish brush in 12 to 18 feet of water. With the cold weather we've been having I would expect some of these fish to move deeper as the water temp dips lower. I've been able to pick up a few out in open water but most are holding tight to cover. There are fish being taken by spider-rigging creek channels and deep open water as well.
I'm using a combination of hair jigs and plastics. The hair jigs I hand tie on 1/16 once heads and the plastics are Jenko paddle fry. Seems like black/chartreuse and pink/chartreuse have been as good as any. Water color has been stained so these colors may change if the water clears a bit.
Hope everyone stays healthy and we can put this year behind us and focus on better times. If your looking to spend a day or two on the water just give me a call. I'll be fishing from now til the first of June.
You won't know if you don't go.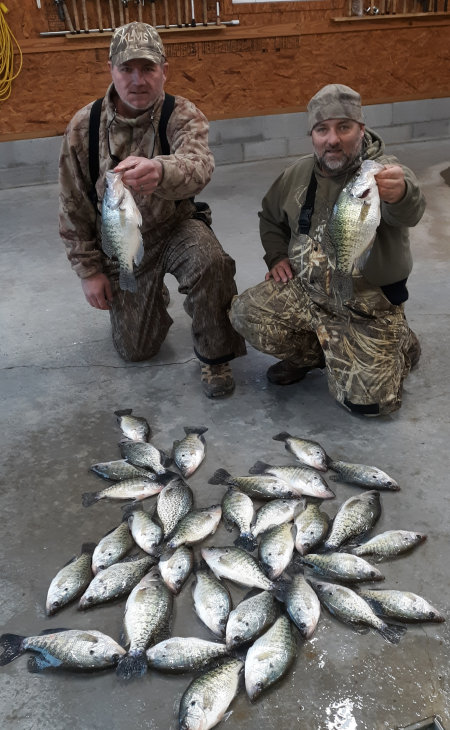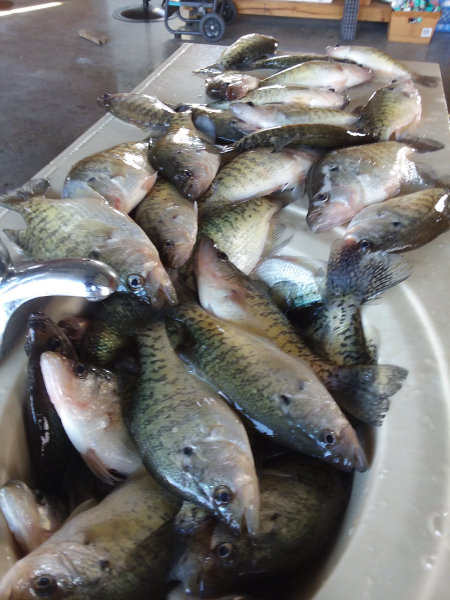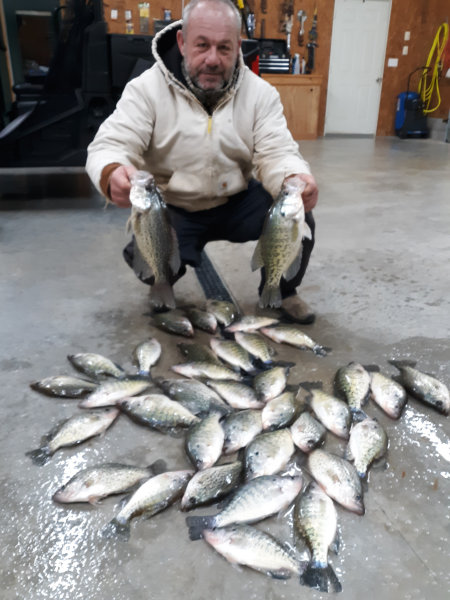 ---
---
Report Information & Archives
John Morgan's reports cover Kentucky Lake from US 68 (Eggners Ferry Bridge) to Big Sandy River.
You can access John's previous fishing reports in our Fishing Report Archives.
About John Morgan
John Morgan is the owner of Angling Adventures Guide Service on Kentucky Lake.
John Morgan
Angling Adventures Guide Service
(270) 978-0307
Website - Email