John Morgan's Fishing Report
Decent Weather Prompts Good Crappie Bite
Report for March 30, 2021
Finally - we are having some decent weather for fishing. This year started off with a great bite down in Big Sandy and then came the rain. Muddy water slowed everything down for a few days - more so in Blood River than Big Sandy.
Here in blood river we still only have 4 to 6 inch visibility. This does let fish move shallower and not be nearly as spooky as in clearer water.
That's enough excuses on why they didn't bite so good earlier but they are waking up now and there are some big ones out there. We have had several over two pounds this week and the average is much better than the last couple years.
There are good things to come in our crappie fishing future here on Kentucky Lake. Definitely the best creel I've seen in years. Every size from 3 inches to 15 inches is out there in good numbers.
I've caught a few casting to shallow piles around the bank which should get better by the day as it warms up. Most days we've spent the majority of our time Livescoping over cover in 6 to 18 feet. So far everyone likes the new method and my system is working great.
We're using a combination of Jenko plastics and my hand tied jigs in several colors. Red/chartreuse and chartreuse/ blue have been good. Should be some great days a coming so get out and get you some.
You won't know if you don't go.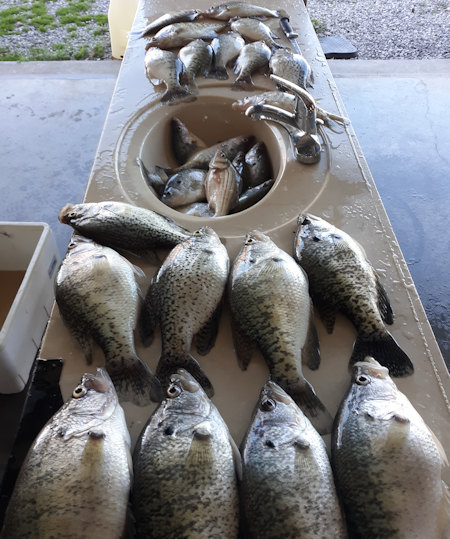 Photo courtesy John Morgan.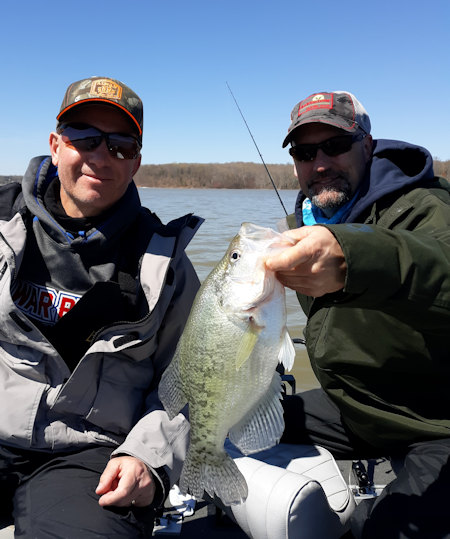 Photo courtesy John Morgan.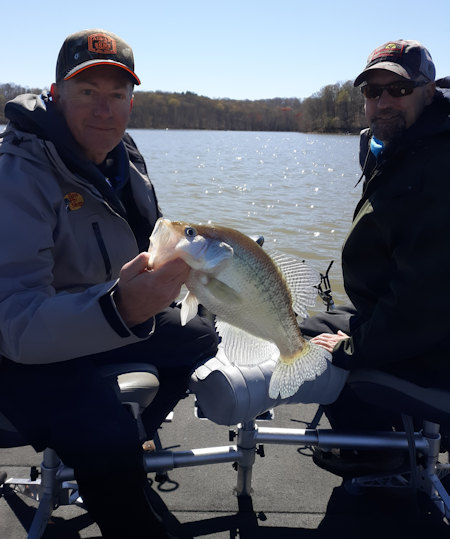 Photo courtesy John Morgan.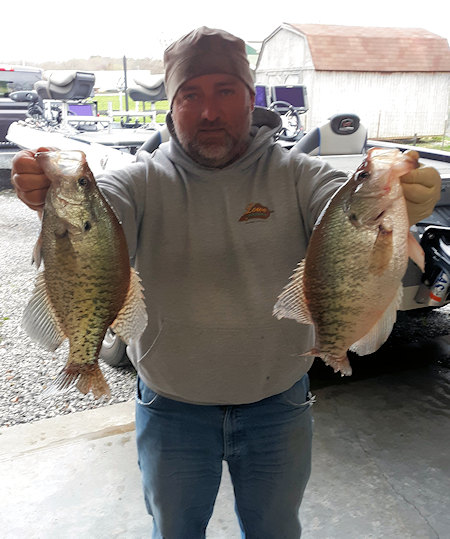 Photo courtesy John Morgan.
---
---
Report Information & Archives
John Morgan's reports cover Kentucky Lake from US 68 (Eggners Ferry Bridge) to Big Sandy River.
You can access John's previous fishing reports in our Fishing Report Archives.
About John Morgan
John Morgan is the owner of Angling Adventures Guide Service on Kentucky Lake.
John Morgan
Angling Adventures Guide Service
(270) 978-0307
Website - Email