The newest boating venture on Kentucky and Lake Barkley - Yacht Charters! Enjoy a 1-3 hour tour, a half-day, full day, or even a full weekend on board a yacht. Yacht Chartering Services feature a full-time captain so you don't have to worry about the navigating. It's a great way to truly relax and enjoy the big lakes!
Bronze Level Charter Services...
Whether its your first time on Kentucky Lake and Lake Barkley or you are a seasoned boater, we guarantee you will love handing over the wheel to owner/operator Captain Michael. Michael is a USCG Certified Captain, dedicated to providing you with a fun and relaxing experience. Visit Kentucky Lake Boat Charters online
Customized Packages
Online Booking
Family Trips
Corporate Meetings
1-3 Hour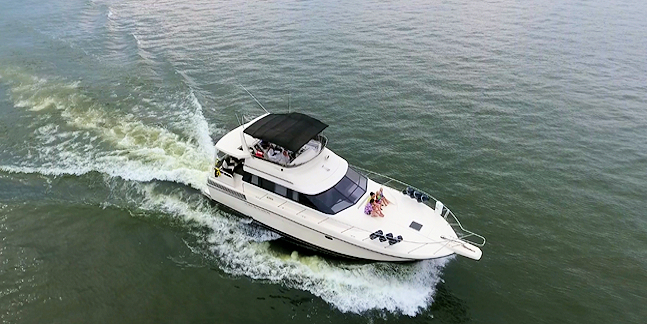 Other Charter Services...
No results found. Please let us know if you think we've missed some or if you would like to include your listing.