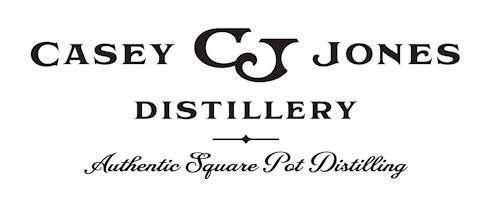 A Taste of History...
Casey Jones Distillery, located near Hopkinsville, just 35 minutes from Land Between The Lakes, features daily tours, tastings, merchandise and more. Scroll on down to find more about the unique history of Casey Jones Distillery.
Casey Jones Distillery
2815 Witty Lane
Hopkinsville, KY 42240
270-839-9987
Hours: Monday-Saturday, 10a - 6p; Sunday 1p - 6p

It All Started in Land Between The Lakes
Casey Jones Distillery comes from a family history of guns, gangsters, stills and people trying to make a living.
Al Capone, the notorious gangster from Chicago, loved moonshine from Golden Pond, Kentucky, – in the heart of "Between the Rivers" – or present-day Land Between The Lakes.
Alcohol was outlawed for a period of time in the early 20th Century, known as prohibition. Capone would regularly make trips to Between the Rivers for some of the best moonshine anywhere in the country.
What made the product so special was the local still maker – a man named Casey Jones. The stills he designed were meticulously crafted and unique – no one could match Jones' skilled craftmanship and innovation.
With jobs scarce after World War I and with the region especially impoverished, many depended on the illegal trade of moonshining. If you moonshined, you had to have Casey Jones plan out and build you one of his legendary stills. His craftsmanship and innovative design made him a legend throughout the region.
Jones built stills throughout Kentucky for over 30 years. He believed that a great still should only be made of all-copper construction. Steel, a cheaper alternative, was never used by Casey Jones because it was coated with potentially lethal zinc. He had incredible engineering skills, knowing exactly how much and what gauge copper a certain size still would require.
With just a torch, a hammer, snips, crimping pliers, and a soldering iron, Jones built three-piece stills that were easy to set up and easy to move. With handles in all the right places, Jones' stills were perfect for quick transport during raids. He only charged about $20, equivalent to $350 today, a bargain for moonshiners.
Jones' bootlegging eventually caught up with him. He was caught and sentenced to two years at Mill Point Federal Penitentiary in West Virginia. After his second incarceration, he retired from building stills until 1967. That's when the federal government commissioned him to build the only legal still he ever built. And it was used at the Land Between the Lakes Visitor Center for 40 years.
His grandson, Arlon "AJ" Casey Jones, was able to get the still when it was retired and use it to guide him in the design and construction of the current still at Casey Jones Distillery. Visitors can see the original 1967 still on display in Casey Jones Distillery.
Today, AJ handcrafts every batch of Casey Jones Moonshine using a hush-hush recipe handed down through generations of the family. A family recipe cooked in a family still – does moonshine get any better than that?
Casey Jones Distillery is open seven days a week for tours and tastings. The distillery is about 35 minutes from the heart of Land Between The Lakes – the former site of Golden Pond, Kentucky.