Resorts in the Leatherwood Bay Area
Including Standing Rock Creek
Here you can find that perfect resort you're looking for in the Leatherwood Bay area.
Bronze Level Resorts In & Around Leatherwood Bay
"A little of the Keys in Tennessee." Fat Daddy's is the ultimate hot spot right on the water of Kentucky Lake in Dover Tennessee. Enjoy cold beverages, delicious food, and live entertainment every weekend. Campsites, cabin rentals and marina. Visit Fat Daddy's Resort & Marina online
Restaurant
Bar
Cabin Rentals
Marina
Slip Rentals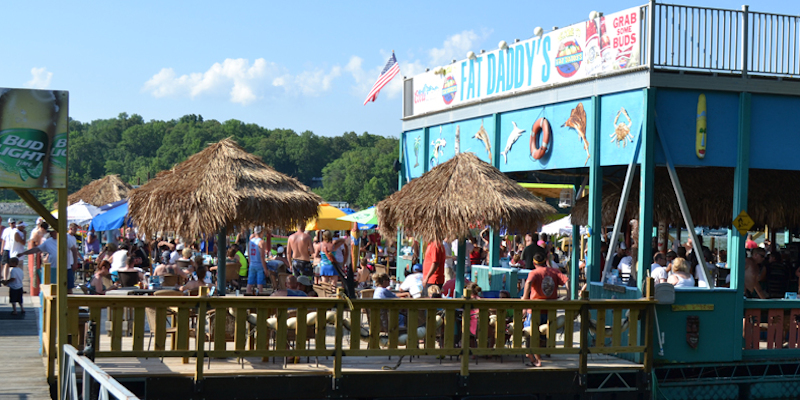 Other Resorts In & Around Leatherwood Bay
753 Leatherwood Bay Rd
Dover, TN 37058
(931) 232-5137


Looking for more Resorts on Kentucky Lake?